Tables
Dining room furniture can be expensive when you shop at big box chains or high-end furniture sellers. At Cumberland Furniture Outlet, we believe you should be able to enjoy beautiful, functional furniture, without having to bankrupt yourself! We've dedicated a large portion of our inventory to casual and formal dining room options, to give you access to great pie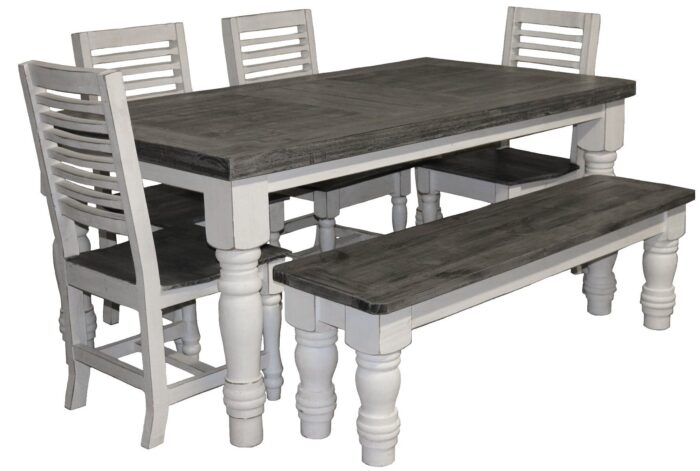 ces at affordable prices.
Our selection of tables, chairs, stools, serving credenzas and more is huge! We offer you more options than any other furniture seller in the area, and carry a diverse selection of pieces and styles well beyond what you might find at most stores. Our goal is to give you an immerse furniture-buying experience, so you can find the styles that are optimal for your home and your budget!
Pieces We Carry
As one of the largest Home Furniture Stores in Pulaski County, we have access to styles, materials and brands from across the spectrum of casual and formal dining pieces and sets. Whether you're looking for a basic table, a complete set of chairs or a regal credenza, you'll find it here. Our ever-evolving inventory includes:
Find the Perfect Piece
Whether you're furnishing your home's newly refinished formal dining area or you're putting together a simple place for your family to meet each night for dinner, Cumberland Furniture Outlet has the dining furniture you're looking for.
Contact us or stop in today and browse through the many options in our huge 20,000 sq./ft. showroom! Our inventory of  bedroom sets, recliners, and more is constantly changing and always evolving, with new and exciting choices that are priced to fit within your budget.