VIEW OUR INVENORY
Tired of laying down on the same old mattress you've been sleeping on for years? It's time to transform your bedroom into a space that's truly accommodating to your needs! There's no need to spend time shopping other bedroom furniture stores in Somerset, KY—instead, just make a trip to Cumberland Furniture Outlet. We stock a full selection of bedroom sets and mattresses, priced to sell!
Numerous Bedroom Furniture Options
From beds of all sizes to nightstands, armoires, dressers and beyond, our extensive selection of bedroom furniture includes pieces that are sure to look great in your home. We continue to cultivate an expansive selection that transcends style, so you can feel confident in coming to us when shopping for furniture!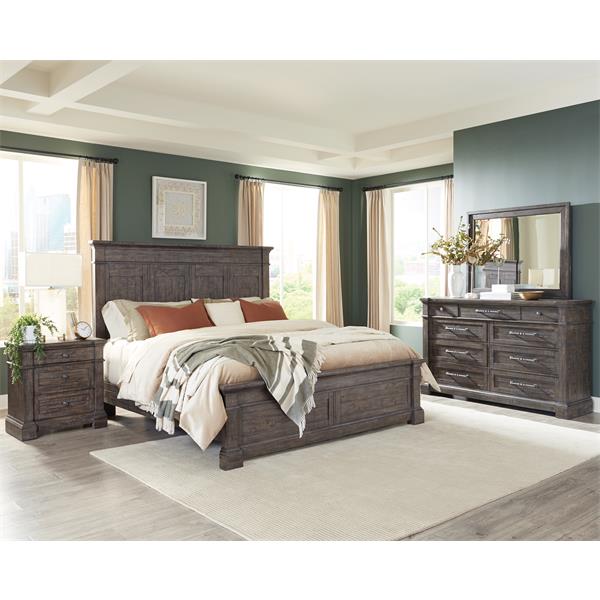 Whatever type of furniture you need to complete your Master Bedroom, Guest Room or your Child's Bedroom, you'll find it here. You'll be able to bring quality, beautiful furniture into your home while staying within your budget!
High Quality Mattresses
In addition to being your destination for Bedroom Sets, we're also a Mattress Store in Somerset, KY. We bring a wide selection of Mattresses that are still factory-sealed and ready for you to bring home! From pillow-top options to Full Latex Foam options and beyond, we stock the mattresses you need to get a great night's sleep. No need to stop by any other mattress stores! From Twin's and Full's to King's and Queen's, come to us for a great deal on the right mattress!
There's no reason to shop at any other bedroom furniture stores when it comes to bedroom sets and mattresses! Cumberland Furniture Outlet brings you more options at lower prices, without ever compromising on quality. From a new mattress to a completely new bedroom set, we want you to enjoy this intimate space of your home, each and every day.
Stop by and browse our enormous 20,000 sq./ft. Warehouse and Mattress Shop today to see for yourself the immense range of furniture pieces and sets we have to offer you. Contact us today to learn more about our bedroom sets, dining sets, recliners, and much more.